Range Rover Sport Dashboard Light Guide

Range Rover Sport dashboard lights help keep you up to date on what's happening with your SUV. If you're staring down at a pesky dashboard light in Cleveland, Garfield Heights, and Parma, OH, it's important to know what it's trying to tell you.
Our team at Land Rover Westside has created this guide to the Range Rover Sport dashboard lights, so you can be better connected to your vehicle.  Schedule a service appointment for more assistance.
Dashboard Light Colors

When a primary warning light appears on your dashboard, you will see a red symbol. It's important to find a safe place to pull over, so you can seek the immediate assistance of a factory-trained Land Rover technician.
A yellow light is a secondary warning. You should seek the assistance of a technician as soon as possible. Green and blue dashboard lights, on the other hand, are simply there to tell you whether a certain system is active and functioning properly.
Battery Charge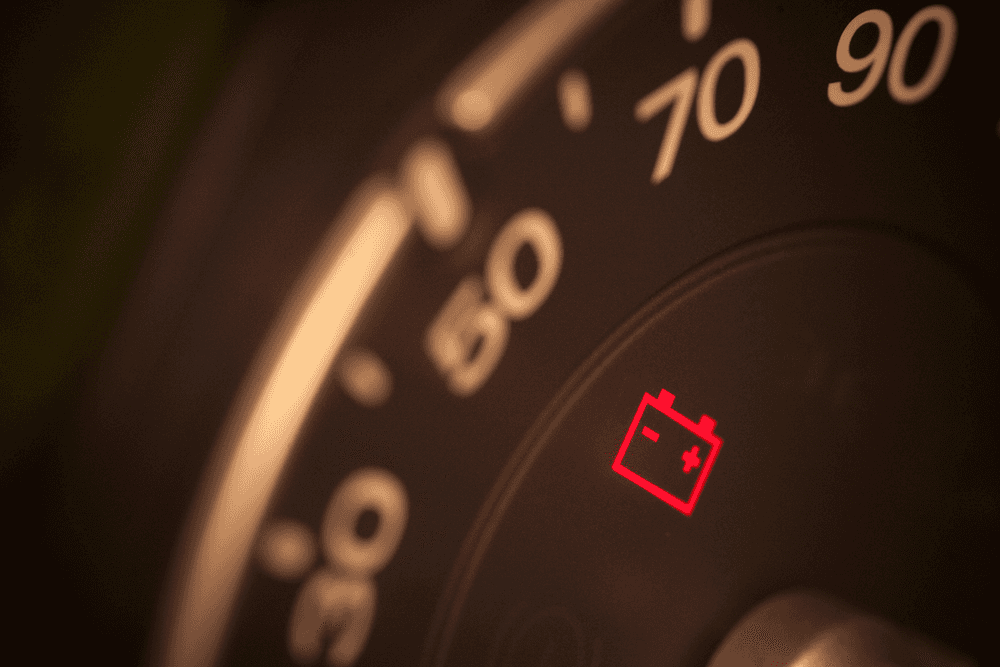 This Range Rover Sport dashboard light looks like a battery with a plus and minus symbol on either side.
When this symbol appears, it indicates a problem with the vehicle's charging system. There may not be an immediate issue with the battery, but it could run out of charge if you continue to drive.
Diesel Exhaust Fluid
If your Range Rover Sport is equipped with the diesel engine, this is an important dashboard light to look out for. It looks like exhaust fumes over liquid. It will illuminate when diesel exhaust fluid is dangerously low or if the wrong fluid has been added.
Diesel exhaust fluid helps regulate the emissions from the diesel engine. It's important to add more fluid or see a qualified technician, so you can stay within state regulations.
Low Oil Pressure
This warning light looks like an oil can with one drop coming out of it. When it appears, the oil pressure in your engine is too low to properly protect the inner components.
You can safely pull over and top off your oil. That may solve the problem, but if the light persists, you will need to schedule a service appointment immediately.
Check Engine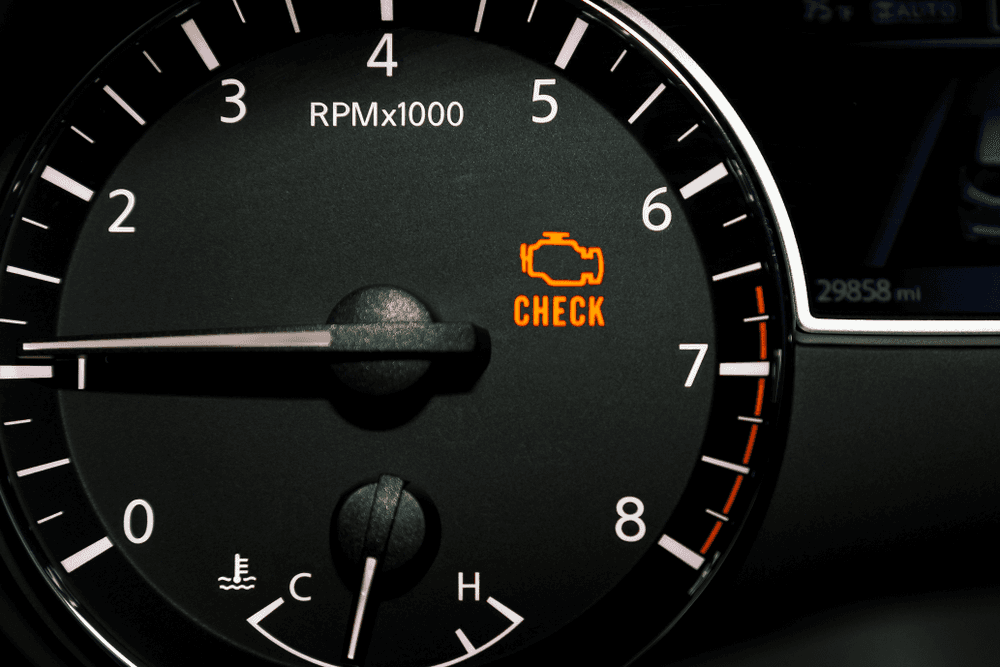 This dashboard light looks like an engine. When it illuminates, an emissions-related issue is to blame.
If the internal issue is serious enough, your Range Rover Sport may enter Limp-Home Mode. This technology limits the performance of your SUV, so you can get home or to the nearest service center without causing further engine damage.
Brake Warning Light
This warning light looks like a circle enclosed in parenthesis with an exclamation point in the center. If it illuminates yellow, it may be time to schedule a brake pad replacement.
When this dashboard light is red, low brake fluid or a fault within the braking system is to blame. You should seek immediate assistance from an experienced technician.
Lane Departure Warning
If your vehicle is equipped with Lane Departure Warning, this dashboard light will appear green when the system is working properly and actively monitoring visible lane markings. It looks like two lines running parallel to one another.
The light will turn red when you cross a lane marking without signaling. It will be accompanied by a vibration in the steering wheel.
Learn More About the Range Rover Sport Dashboard Lights
Now that you know what the Range Rover Sport dashboard lights mean, you will have more confidence out on the streets of Cleveland, Garfield Heights, and Parma, Ohio.
If you need help with one of those pesky lights, you can always stop by the service center here at Land Rover Westside. Schedule a service appointment today!