Range Rover Lease

Want to roll around the streets of Cleveland, Parma, and Garfield Heights in the luxurious comfort and esteemed refinement of a Range Rover? If so, consider the various Range Rover lease opportunities offered at Land Rover Westside. After all, we construct our Range Rover leases to provide you with the best value possible.
In the coming sections, we'll be talking about these lease deals in more depth while also going over the various benefits of leasing in general. Get to know more about leasing, the Range Rover, and our unique lease deals, then contact us today!
About Leasing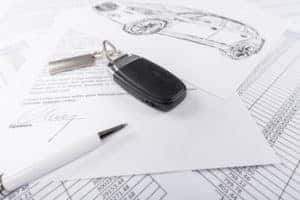 The process of Range Rover leasing is one that has become increasingly popular, as folks are starting to recognize the benefits of short-term engagement without the need for long-term commitment.
Leasing basically lets you rent the vehicle from the dealership for a predetermined amount of time. This timeframe is often short, likely in the two- to three-year range. When your Range Rover lease reaches its conclusion, you'll trade the vehicle back in to the dealership. At this point, you can either reup with a newer model year or select another vehicle to lease altogether.
The benefits of this process are varied for the driver. First, you'll be able to enjoy the latest in automotive advancements, as each vehicle you drive will either be the newest model year or only one or two years old. Additionally, you can tailor the vehicle of your choice to your ever-evolving needs and preferences, ensuring you always have exactly what you need.
About the Range Rover
The flash and flair of the Land Rover Range Rover immediately attracts the eye, yet the astounding capability of this go-anywhere, do-anything SUV is really what keeps drivers coming back every year.
Off-roading, for instance, is a piece of cake, thanks to the unique structure and design of the Range Rover. After you traverse a rugged trail, you can then drive this model to a suave, trendy restaurant and garner more attention from the refined exterior styling.
The interior is plush all the way, with comfortable front and back seats, along with a wide array of intuitive technology features that will keep you entertained on your daily commute. Finally, you can outfit your Range Rover with a hearty number of engines, all of which deliver thrilling acceleration and the type of top-end power expected from a luxury brand.
For more information on the Range Rover, read our car review!
Our Range Rover Lease Deals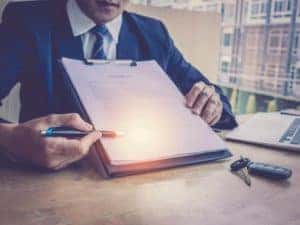 Our specific Range Rover lease deals will help you drive off the lot in this SUV for a great value. These deals include a minimal upfront cost and low-end monthly payments. That's not to mention that you'll have access to our state-of-the-art service center, where we can perform any type of service, be it an oil change, tire rotation, brake repair, or body work.
To learn more about our lease deals, contact our financial center to speak with one of our experienced and accommodating consultants.
Get a Range Rover Lease Today
The sophisticated Range Rover is a real favorite for drivers around Cleveland, Parma, and Garfield Heights. If you want to take this model for a spin before discussing the various Range Rover lease deals that we have available, simply contact Land Rover Westside today!