Leasing vs Buying

An ongoing debate among drivers in Cleveland, Parma, and Garfield Heights pits two separate forms of car payments against one another: leasing vs. buying. If you're looking at getting a vehicle, you first need to decide which of these payment options you're going to consider. They both have their advantages, and Land Rover Westside is happy to help you sort through the differences.
In the coming sections, we'll be discussing each option in detail, so you can determine which makes more sense for your needs. To get started, fill out a finance application!
---
Benefits of Buying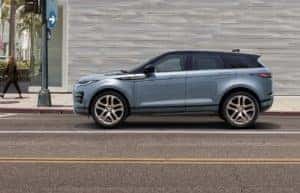 Buying your favorite Land Rover model is a traditional route that gives you long-term security and also includes a number of other worthwhile benefits.
When you buy, and complete the necessary payments, the vehicle will be entirely your own. This is beneficial for drivers who may want to customize certain aspects of their vehicle. It also means you can drive the car until it no longer runs, which would be many years down the road, so long as you keep up with proper maintenance.
In addition to this, buying gives you the ability to potentially pass your vehicle onto someone else. So, growing families that may have young drivers in four or five years can buy a safe, reliable model knowing that model will someday serve their kids the same way it served them.
Buying is all about the long-term implications. If you fall in love with a model and want to lock it up for the foreseeable future, this method of payment is ideal.
---
Benefits of Leasing

Contrary to buying, leasing prioritizes flexibility both in the short-term and the long-term.
When it comes to leasing vs. buying, leasing a Land Rover means you rent the vehicle you want from the dealership for a predetermined amount of time. While you're renting the model, your monthly payments will be lower than buying. Plus, you'll spend less servicing the vehicle because it's under the dealership warranty.
Once the lease is up, you return the vehicle to the dealership, and your lease ends. At this point, you start leasing another model.
This process is especially appealing to car enthusiasts and people who enjoy access to the latest automotive technology and advancements. This is because when you lease, you get to upgrade vehicles every two or three years, exposing you to the most advanced amenities on the market.
Leasing is a good call for drivers who enjoy flexibility, and want to drive a new, flashy vehicle every few years.
---
Should I Lease or Buy?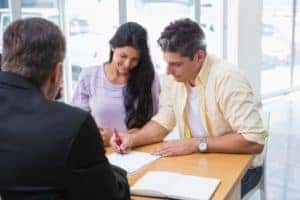 Ultimately, the decision to either lease or buy your next vehicle comes down to a few different factors:
Do you value short-term flexibility or long-term security?
What are the odds you'll get bored with your vehicle in two or three years and want to upgrade?
These questions are a good starting place, but they don't reflect the entire decision. If you're still looking for additional insight into leasing vs. buying, talk to an expert at our financial center!
---
Learn More About Leasing vs Buying at Our Finance Center
Any driver in Cleveland, Parma, or Garfield Heights with questions about leasing vs. buying should sit down and speak with an expert consultant at Land Rover Westside. We'll happily review your situation before providing honest, objective feedback so that you can make the right decision.
Contact us today to get started!