Land Rover Trim Level Guides

The allure of Land Rover has long captivated automotive enthusiasts around Cleveland, Parma, and Garfield Heights. If you're considering a Land Rover as your next vehicle, use this Land Rover trim levels guide to learn about the various trims available for your favorite model.
Each vehicle at Land Rover Westside features numerous trims that offer a specific set of traits extending to performance, styling, safety, technology, and much more. So, read through this article and if you want to learn about a model's trim levels, click on any of the following links!
Land Rover Discovery Trim Levels Land Rover Discovery Sport Trim Levels Range Rover Evoque Trim Levels Range Rover Sport Trim Levels Range Rover Trim Levels
---
What's in a Trim Levels Comparison?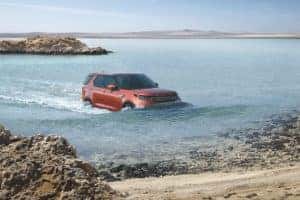 Many of the links on this page will take you to trim level comparison guides. These are designed to present valuable information about each trim level in a straightforward manner, so you can compare and contrast the different trims before selecting one that fits your needs.
Oftentimes, a specific trim level will be more performance-oriented with a unique suspension or a different engine. Other times, you might find an off-roading trim level, or a trim that showcases advanced infotainment technology. Our guides will walk you through these various trim levels, so you don't have to sort through a mess of specifications on your own. If you find that you're looking for more information about some of these Land Rover models, make sure to check out our car reviews!
---
Why Do Models Have Different Trim Levels?

The benefit of developing different trim levels is to help you, the driver, create a customized driving experience based around the foundation of your favorite model.
So, for example, if you want a Land Rover Range Rover, and you specifically want this SUV to come outfitted with the best infotainment technology on the market, there's a trim level that will provide this pairing for you. The same goes for other features like safety or performance.
---
Which Trim Level Is Right for Me?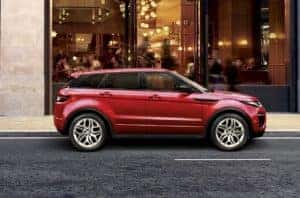 If you begin sorting through the trim level guides found on this page, you may be asking yourself, which of the following trims is right for my lifestyle?
To answer this question, simply think about your day-to-day routine and opt for a trim level that best complements this routine. If you have a growing family, for example, there are Land Rover trim levels that come with highly-adaptive cabins and loads of rear-seat entertainment, so the kids can stay busy on road trips or in between practices.
---
Check Out Our Various Trim Levels Guides
Land Rover Westside has created an assortment of trim level guides, so drivers around Cleveland, Parma, and Garfield Heights know exactly what to look for during the car-shopping process.
So, check out some of the links on this page, and if you have question, don't hesitate to contact our dealership!