Land Rover Discovery Sport Maintenance Schedule

---
You like adventure—that's why you got a premium SUV: The Land Rover Discovery Sport. You want to spend your time exploring the wilderness and seeing the beauty of the countryside, and we'll make sure you can spend the maximum in the wild and the minimum in the service center.The fantastic team at Land Rover Westside has put together this quick guide to let you know when you should bring your car in for regularly scheduled maintenance. If you're in the Cleveland, Parma, and Garfield Heights areas of Ohio, you should stop in for these services on the way to your next expedition.  Schedule a service appointment today.
---
Oil Changes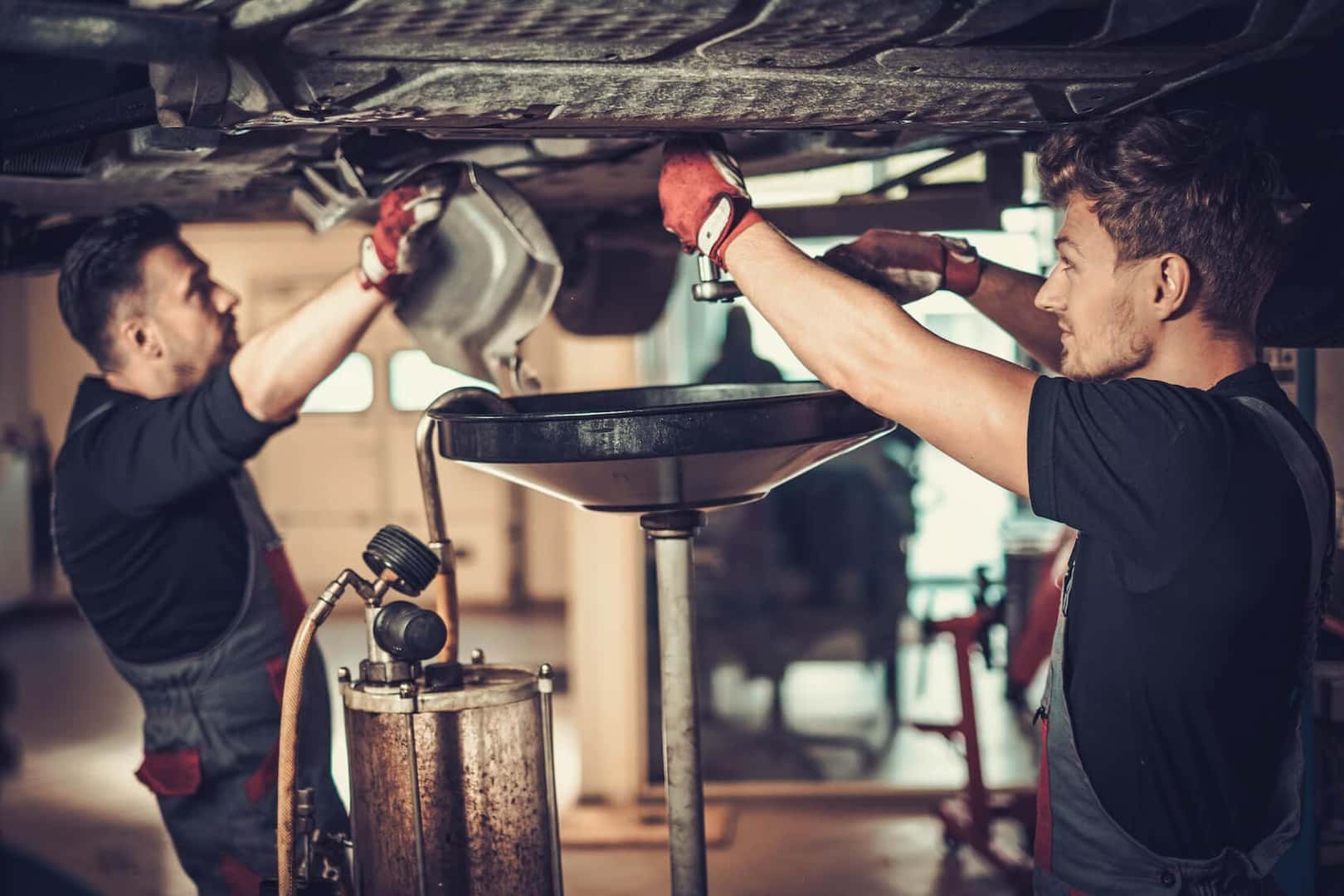 When you're using the power of the engine that comes with the Land Rover Discovery Sport to go up mountains and across streams, you'll need to make sure you change your oil regularly. It is recommended to change your oil every three months or between 3,000 and 5,000 road miles.
Doing so keeps your engine clean and free of efficiency-impeding sludge, which is a must for the rugged outdoorsman.
---
Brake Inspections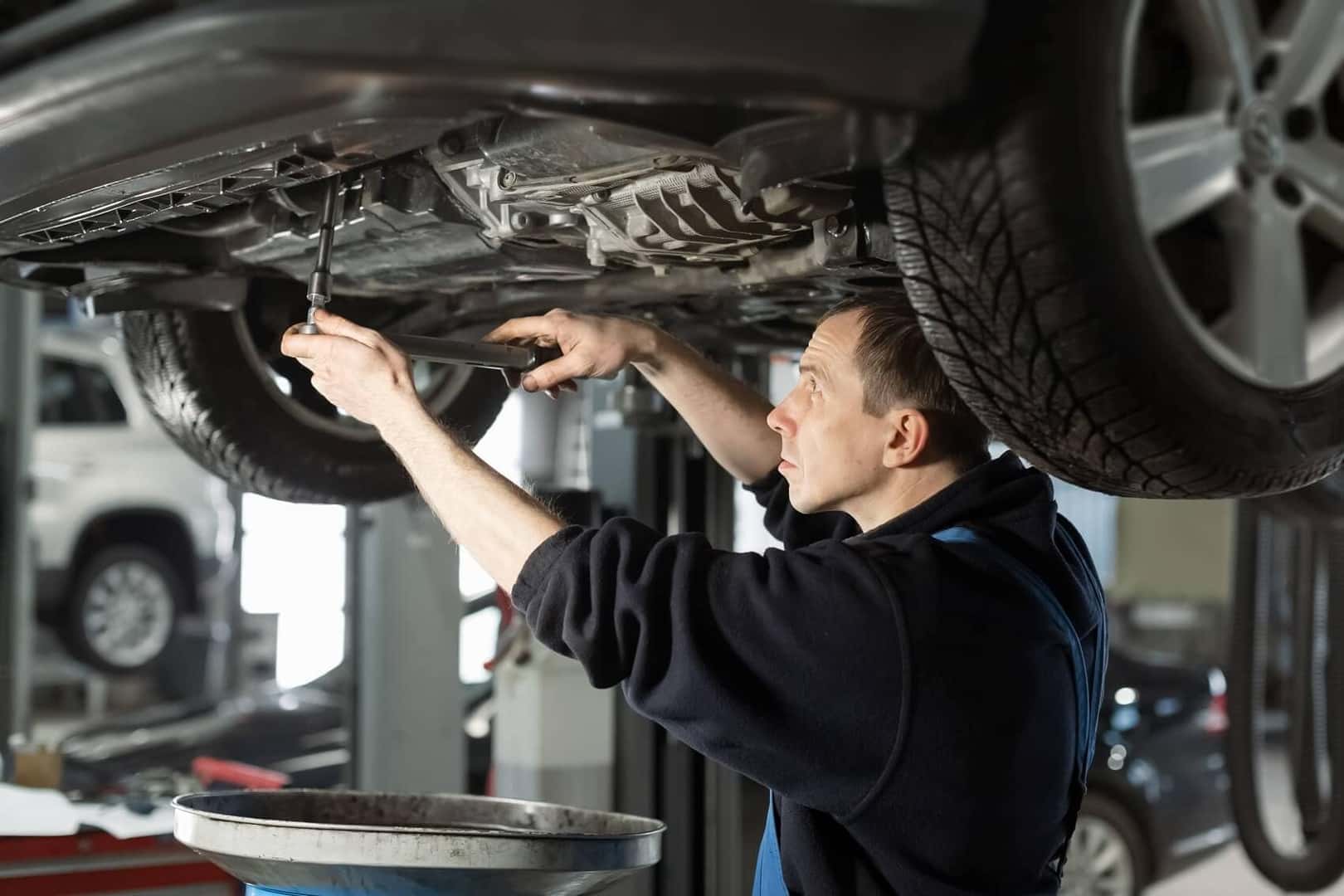 Mountain roads are steep, so you need stopping power. For this, once every six months or 10,000 miles, you should stop into our service center for a quick brake inspection. This service usually takes less than thirty minutes. Our service team will check your rotors, brake pads, and brake lines to ensure your brakes are working at the apex of efficiency.
When it comes to replacement, let's take a look at when it's typically time to get those done:
Brake Pads: 40,000 to 50,000 miles
Brake Rotors: 70,000 miles
---
Tire Maintenance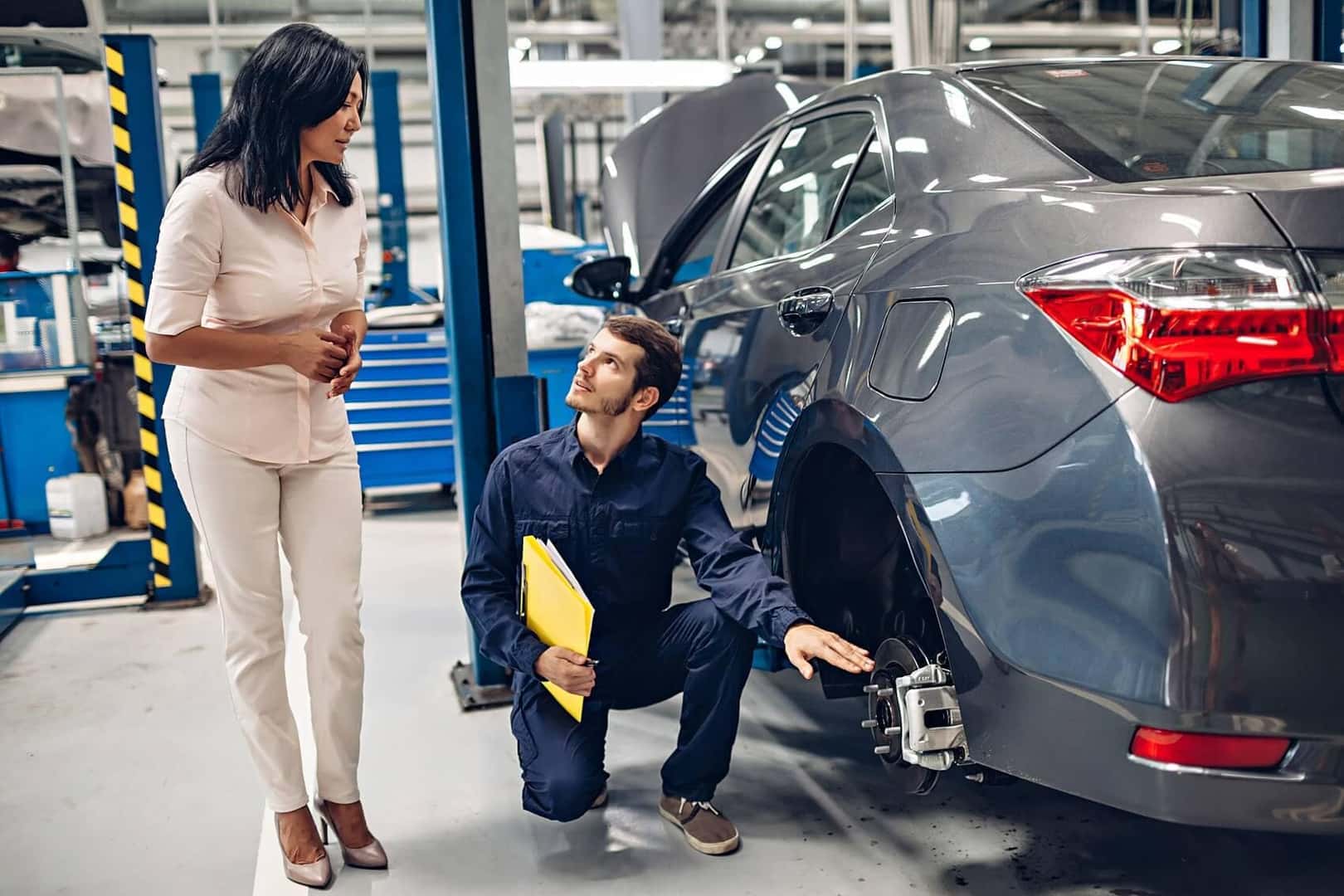 Like a solid pair of boots, your car needs a good set of shoes. You wouldn't go hiking in your 3-year-old tennis shoes, just as you wouldn't want to climb mountains with worn-out tires. That's where regular tire maintenance comes in.
Balance
When you look at the bottom of your shoe, you can often see how much you've worn out the original tread pattern. This is the same for your SUV, so it's important to have your tires balanced every 5,000 to 7,000 miles to ensure the tires are wearing evenly across the whole tread.
Rotation
Are you the kind of person who wears the same pair of shoes until there's nothing left? Your Land Rover Discovery Sport shouldn't be wearing its tires until they fall apart. To prevent this and extend the life of your tires, you should have them rotated once every 5,000 to 7,000 miles. You can even do this in the same appointment you get your tires balanced.
Replacement
If you're into rugged exploration and long road trips across the country, you're going to wear out your tires at some point. Most manufacturers recommend you replace your tires between 25,000 and 50,000 road miles. Regular maintenance can extend that, but consistent rugged exploration can lessen it.
Before any trip, you should check your tires for irregularities and bring them to our service center if you notice something.
---
Come in for Land Rover Discovery Sport Maintenance
On the way to your next adventure, stop by Land Rover Westside near the Cleveland, Parma, and Garfield Heights, OH, areas. We'll make sure everything is in working order for a weekend exploring Cuyahoga Valley National Park.
Regular maintenance can extend the life of your car, which can extend the length of your adventures, so stop in today!
---