How Long Does an Oil Change Take?


Are you thinking about stopping into the shop for routine service, and find yourself asking: How long does an oil change take? The good news is-it doesn't take very long. In the coming sections we'll be discussing the approximate length along with other key elements of an oil change including the frequency with which they should occur and signs you may need to swap out your motor oil.
Land Rover Westside is always delighted to serve those in Cleveland, Parma, and Garfield Heights. Schedule a service appointment today!
So, Just How Long Will an Oil Change Take?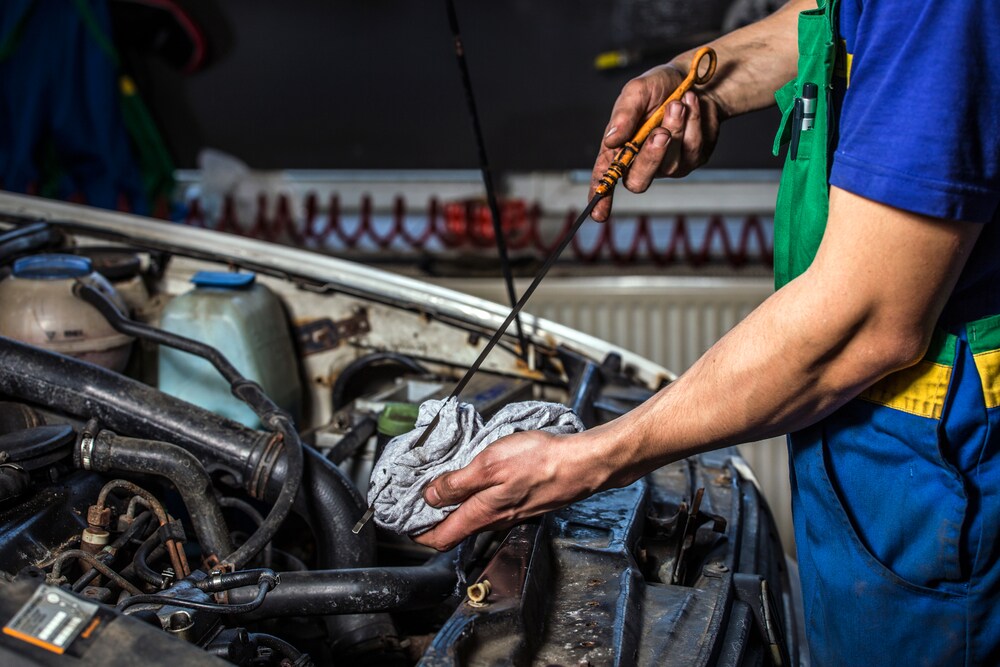 Thanks to the advanced equipment in our modernized service center and the time-tested expertise of our trained technicians, your vehicle will be in the shop no longer than a half hour for a routine oil change.
Part of the reason this service is so quick is because oil changes remain relatively static across various models. So, whether you drive a hulking truck or a compact sedan, we can quickly and effectively swap out your oil.
Plus, we've designed specific departments to handle different services and routine jobs like oil changes or tire rotations as a quick pop-in, pop-out visit.
How Often Should I Receive an Oil Change?
The typical mileage for an oil change is suggested to be every 5,000 miles, yet this number is dependent upon a handful of variables.
To start, vehicles that are subjected to extreme weather in the form of either heat or cold will want to have their motor oil swapped out more regularly. Also, if you tend to drive with fervor, slamming the brakes, speeding away from stoplights, or bending vigorously around turns, you'll want to receive more frequent oil changes to ensure your vehicle maintains this level of performance.
Lastly, trucks that are tasked with tremendous jobs, such as towing or hauling immense weight, should receive oil changes more often to help ensure your model is ready for the next challenge.
Signs I Need My Oil Changed
There are a few signs that suggest you need an oil change, so keep a lookout for the following symptoms.
First, you can check the oil itself to determine its level of wear and tear. The motor oil should be golden-brown and very fluid rather than thick, grimy, black, or sludge-like. Also, if you find that your vehicle is generating excessive amounts of exhaust smoke, it could mean your motor oil is running low.
Along with an oil change light appearing on your dashboard, you may find that your engine makes some funky sounds once the motor oil is low.
Pop in for a Quick Oil Change!
You'll be in-and-out in no time when you visit the Land Rover Westside Service Center near Cleveland, Parma, or Garfield Heights. To schedule a visit, either call us or use our online scheduler tool!